Thank you Terreal Malaysia for having me
This is annual dinner event held in Boulevard Hotel Mid Valley. Wonderful view at the swimming pool side. The environment is good. As you can see from the photo, Triton Lim normally draw with easel stand. He never draw on table. Drawing on table almost liked interview people. These should not happened on live caricature artist.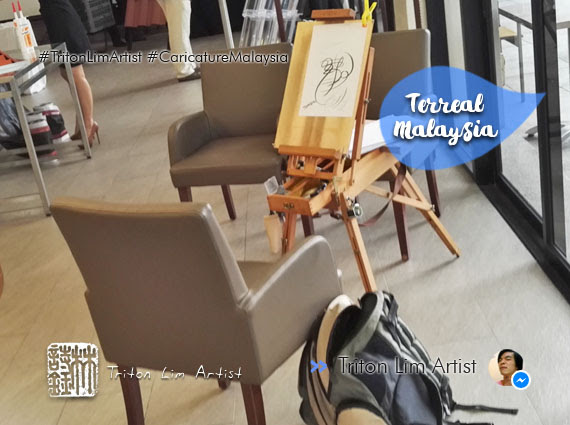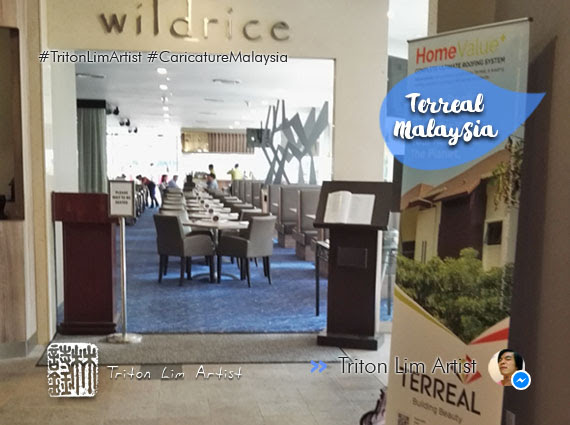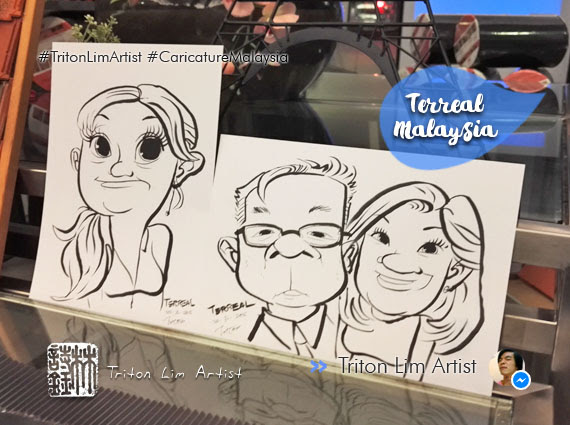 Memorable gift for VIP guests
While enjoying chit-chat with others department staffs. Triton Lim Artist, caricature artist Malaysia, is busy with caricature drawing for the guests. As usual, some may not know what is "caricature". Some is love it so much to have in annual dinner. One each hand drawing artwork piece bring home for those drew by Triton. Such memorable moment.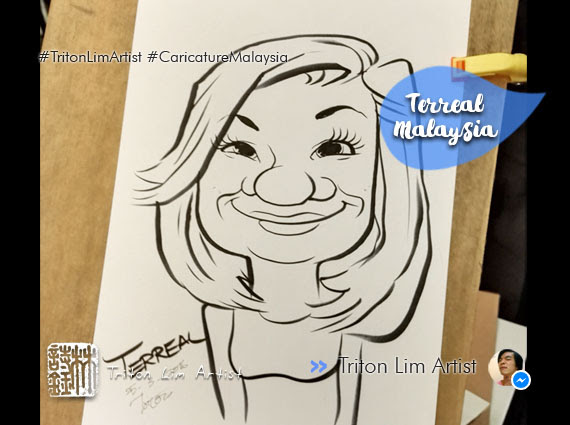 中小型规模晚宴
一年一度的公司晚宴,少不了娱乐性节目,现场似颜绘更是其中之一。有的惊喜、有的大笑、有的纷纷感激等等,都是现场似颜绘的小小功劳。谢谢Terreal Malaysia的聘请。