First Malay client ever in caricatures booking
Thank you the owner/client, appreciate so much. I believe we as Malaysian we know what happened to ours country caused tearing so many part in races issues. I believe a lot of citizen know what is going on in ours homeland. We know we have to make the right decision.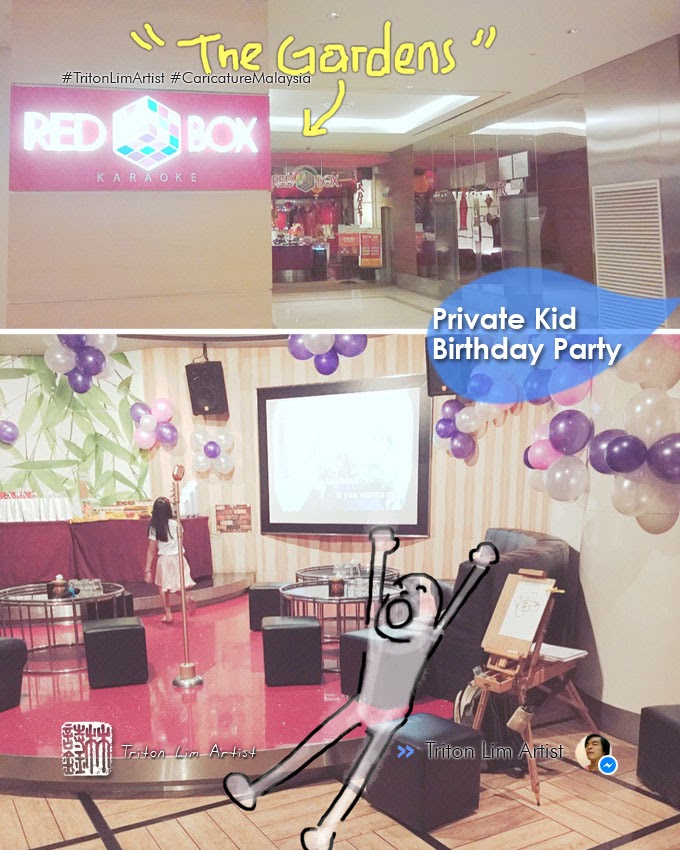 Respect and respect
Due client's event is privacy. We have to respect. What can show and what can't show to the public. Respect and respect. This is private kids birthday party, held in Red Box Karaoke, The Gardens Mid Valley. We managed to make it happened, all Malay guests are surprise what I drew. Different from the difference.
As what I can see now, 90% local caricaturist are from Malays. 10% are Chinese. 98% caricaturist doing the old traditional method handling caricature event booking cases. We have to change. Make brighter future. This is what Triton Lim Artist, Caricature Artist Malaysia believe.
有史以来第一场马来同胞的现场似颜绘活动
资讯蓬勃,精明人士透过网络考察。能看懂世界到底发生什么事。虽然手上用着超科技的手提,但仍然带着旧思维营业。这是不能长久。而且带给不到顾客什么益处。