A Wedding Gift Caricature For Hers Son Marriage In Overseas.
This is totally new simple elegant unique wedding gown for groom. New level of wedding gown design from my past commissioned order. The client has been contact me through email since almost a year ago. Until recently, she giving me this opportunity. Thank you Daphne.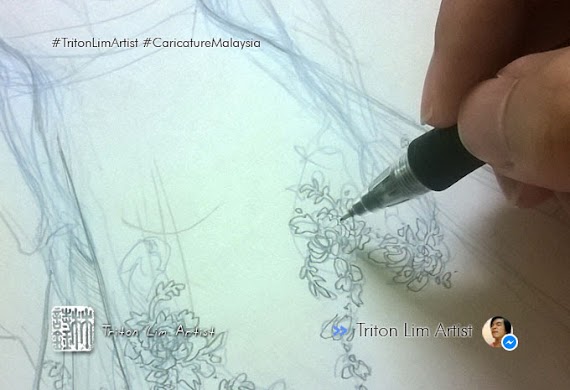 Original Caricature Artwork Piece Courier to Overseas.
From the sketches to inking and water coloring. Every single step making the history to this new couple. I can see that bride's mom is very happy with theirs marriage. After done, the artwork send for framing. And delivery to overseas.
Caricature Artist Malaysia - Triton Lim Artist
, work hard until current, where he always emphasis
"What Is Caricature vs Portrait"
. And he do always let client know
"The Difference Between Artist vs Designer"
. So that client can understand and follow his requirement.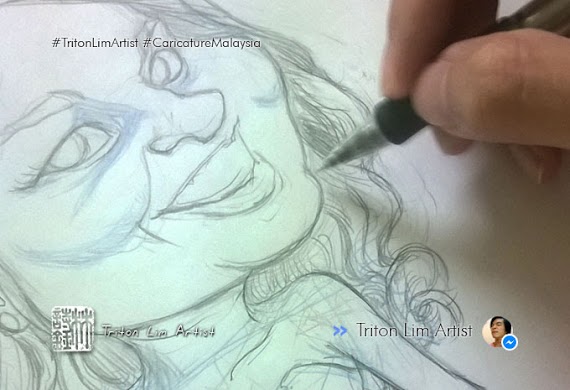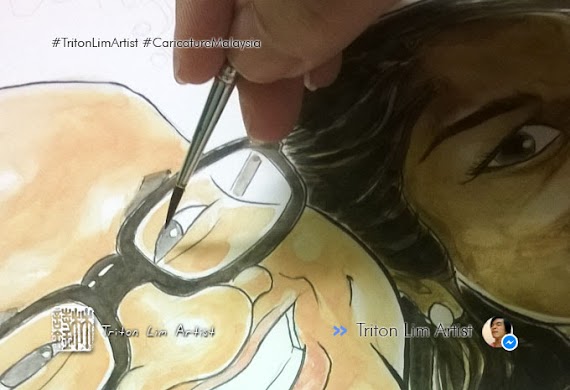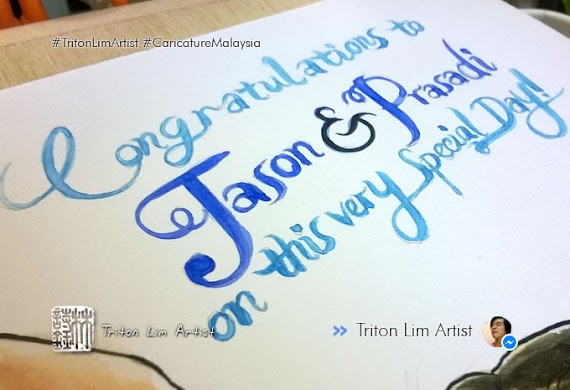 尽管市场一直出现很不负责任的竞争对手,在这里再三地强调,顾客们要好好地考量一家商家的好坏。符合你们自己的人选。除非,顾客们不了解,甚至乎不在意是识颜绘,还是大头照片,那没话好说。