Screen Printing On Paper
I think screen printing the basic knowledge you should have is, how to expose image. Without exposing, the rest wouldn't work. And it gives you more control on quality, quantity, image ideas design flow, & hand feelings too. Different emulsion brand, each come with different time exposure and caring as well. It's take time to master & controlling it. No doubt, it's long journey to step into screen printing field.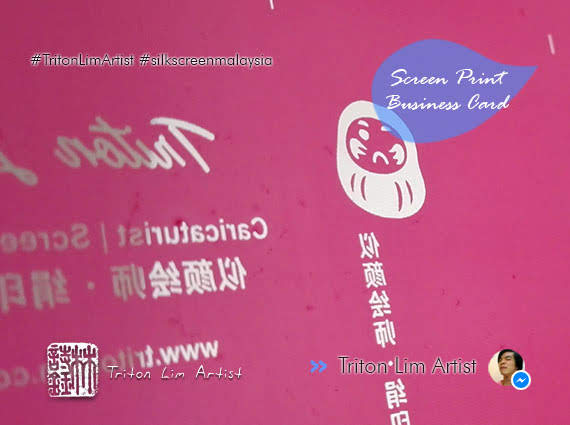 Everything From Raw
The business card concept ideas, all come from raw. Everything start from sketch. This mean all controlling by yourself. At the end, the hand feeling holding the card is important.
Eventually, I'm glad I manage to complete this screen printing tasks. This giving me more confidence on handling screen printing paper. Screen printing never die. But you got to passion and need to invest more time than ever before. Triton Lim Artist, not only just focusing on Caricature Malaysia, now he is playing a role as
Screen Print Artist Malaysia
too.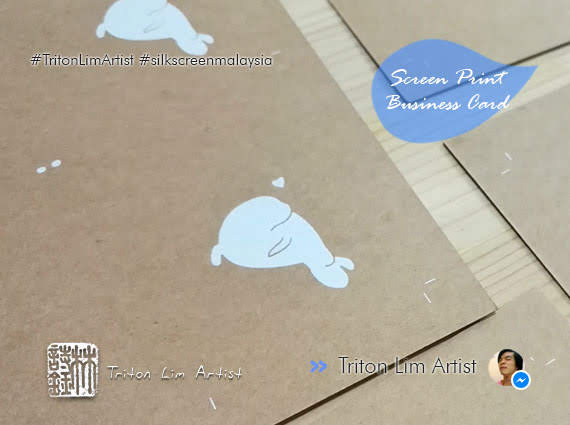 绢印自作名片卡
最得意过程,是你可以感觉到一个产品生产,是从0开始,一手一手地完成,算是"手工艺"门的一块。在绢印里,个个过程都很重要,欠缺一个都会有影响。就好比如,感光晒网技术,花了我好几个月,才搞得懂。多多少少会很颓废感觉,很无奈、无助,不过千千万万不要放弃。这就是为什么"绢印"和"似颜绘",是不一样的门槛。