Kid Birthday Party, Nicsmann 1940s Restaurant
Kid birthday party held in The Starling Mall. Great venue for having event here. Thanks to the family who having me here live caricature.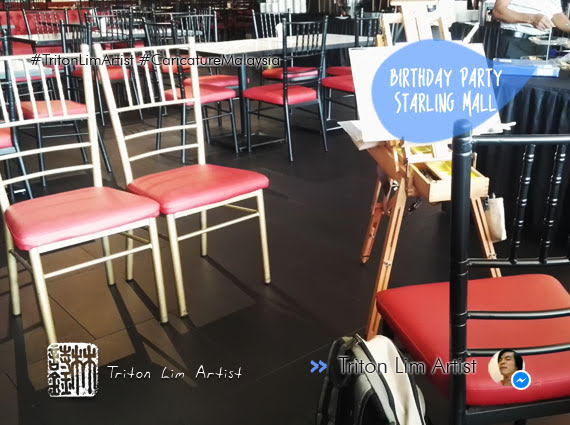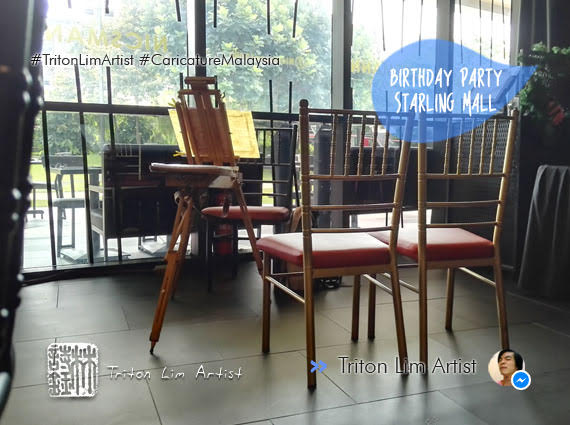 Just Simple As Easel Stand
No table for me live caricature all the time. I'm not your Boss/person who interview you something. I think this is not going well for me. May be it's work for others. Anyway, honors to present as live caricature artist to you here, Triton Lim Artist - Caricature Artist Malaysia.
As usual, kid mostly easy going. Few kid jump on chair and asked for drawn. And then few adult jump in and jump in for the least people. A part is fun. A part is the happy memory, that exaggeration face will remember you somewhere when grow older.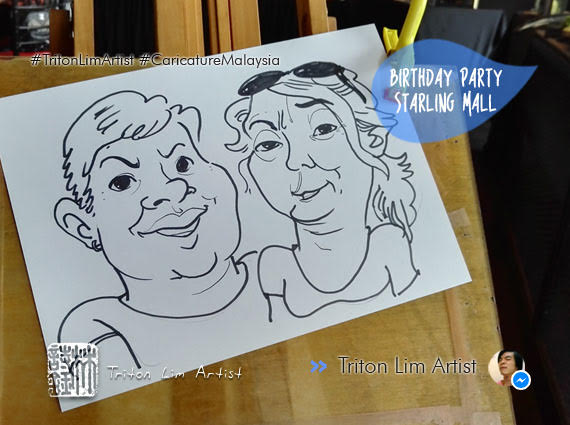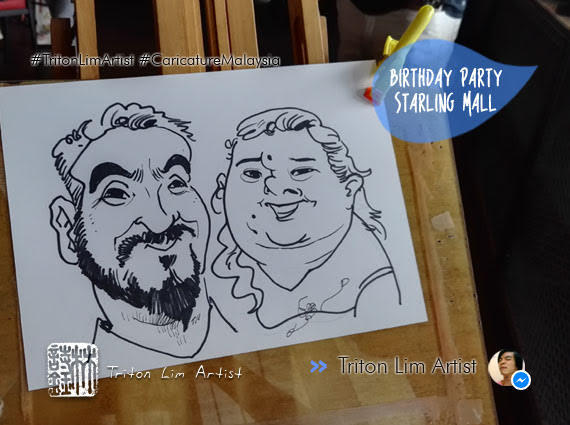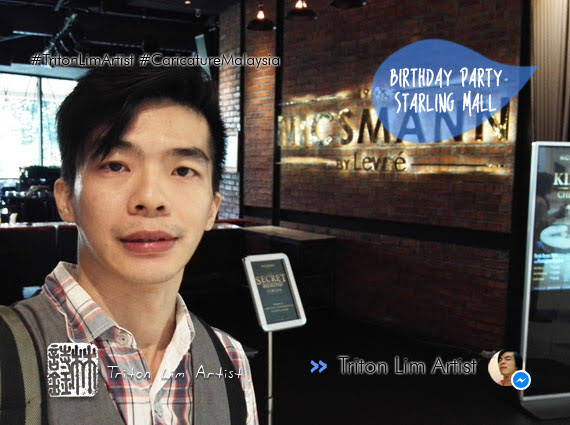 一大早到达地点,准备、开工、到结尾,都是自己搞掂。很多时候,很多话想说,都说不出。无论如何,完成工作,就是了。自槟城回来,很大的深思,人会主动关心一样事情时,不用吩咐,都会亲自下手。否则,你怎样劝,都没用。用心对待同行的,随时转过身,不认识你。什么时代,还搞这些这么不友善的动作。咳,也就算。做好自己就是了。