Going back to childhood
Thank you
The Children's House Kindergarten
for second time invited me to your new branch opening. Great honor to present live digital caricatures for your guests. The first time opening event was at Cyberjaya.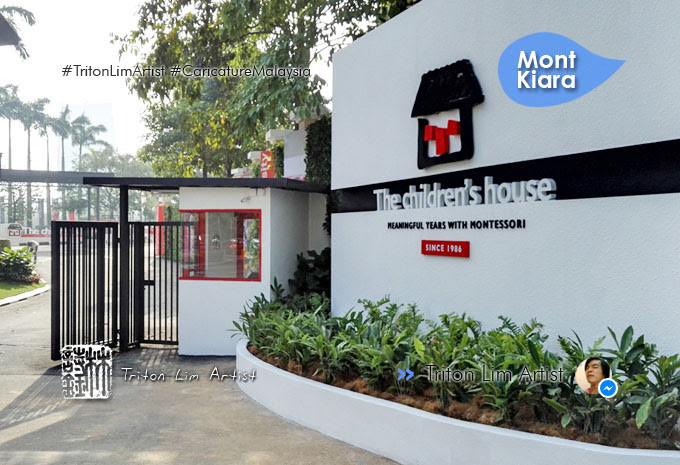 Exploring surrounding
This is nice place. Piece. Far away from busy city. The area is big. Children love big space. I love this green little space at the corner here. There are more space at the upper level. Kinda cool for kid running here and there.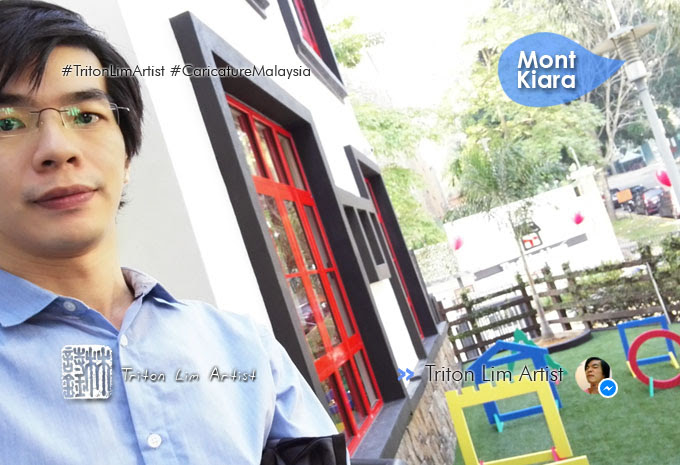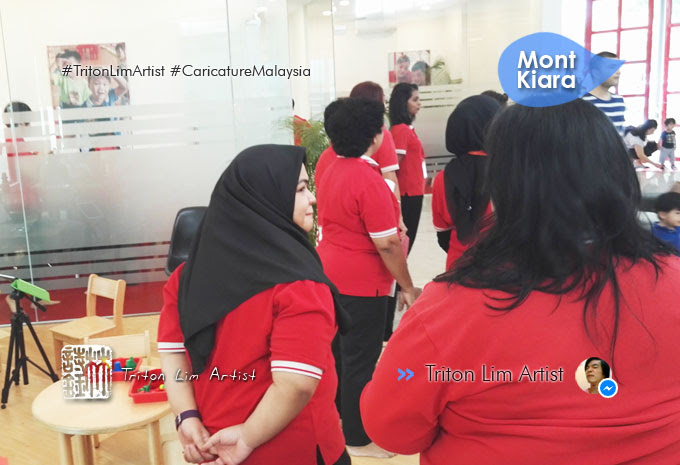 The moment a kid standing behind me
While I preparing setup everything. A kid standing behind me, wondering what am I doing here. "Ha..ha..." He is good. Standing quite.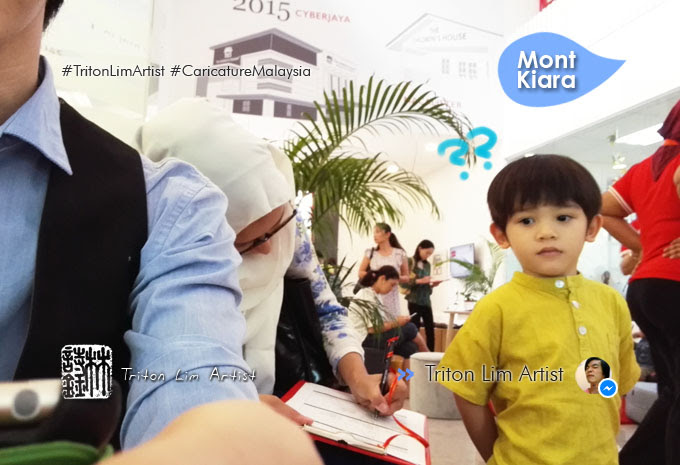 Live digital caricature begin
When everything ready, kid parents start to sit down and get caricature drawn. This is a unique moment to get drawn while small. Some of them good in pose. Some is good in smiling. Some of them are from India, Japan, Korea, and local. The output is small, but it having a lot memorable memory at that moment.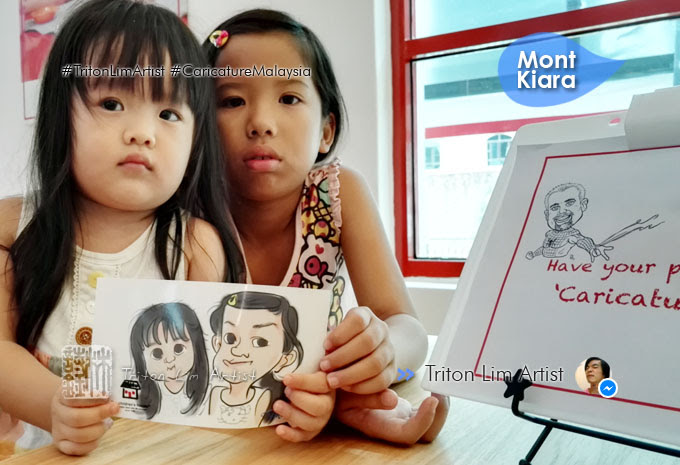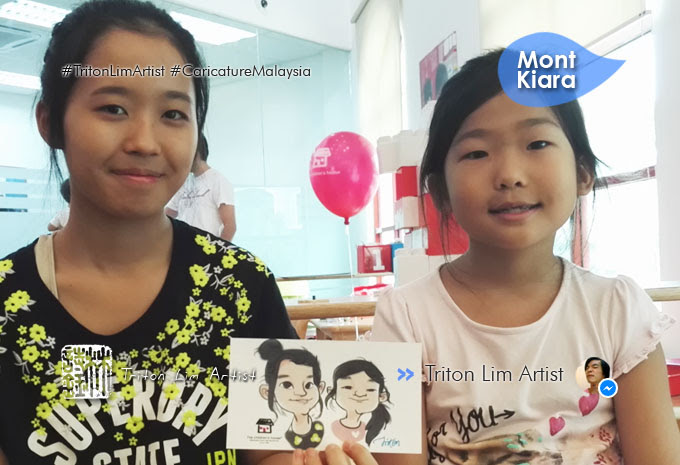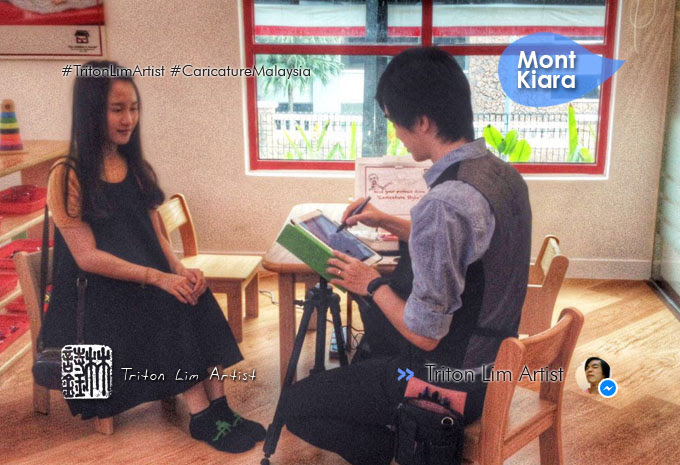 现场数码似颜绘
一定的努力,人们是逐渐对数码似颜绘有一定的认识了。而且科技不断更新,器材昂贵,这是不便宜的投资。这是第二次贵公司邀请我到他们的活动展现数码似颜绘。感恩。要是我小时有这样的活动,一定很高兴了。