Gift Caricature Shell Malaysia
This is A2 size hand drawing, with water coloring, on water color paper. One produce only. Thanks to the Shell Malaysia again. This is actually gift caricature for one of the group in Shell company. A team of group member. Total 31 person in the artwork. The center one, is the boss. Gift for the boss, bring back to the country. Hope this artwork safe fly to home.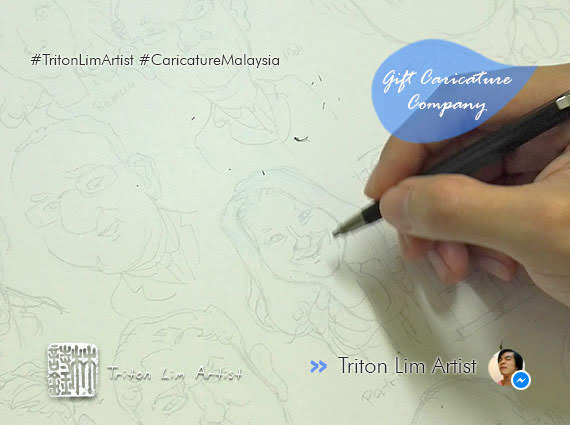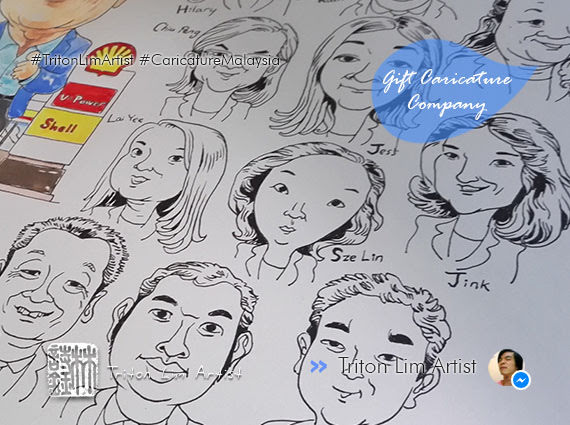 Hand Draw Caricature
Hand drawn vs Digital drawn, which one better? Errmm... for me both I like it. Hand drawn you can see the trace line or some eraser trace on the paper. You will spot the water color in different layer. Feel nature. The paper is cotton sheet. Yeah, hand drawn at all. Digital drawn caricature (Digital Caricature Malaysia), more modern look, more smooth on color part. Somehow digital print is limited to A3. Hand draw is no limited at any size. So there is pro and cons. This all experienced by Caricature Artist Malaysia - Triton Lim Artist.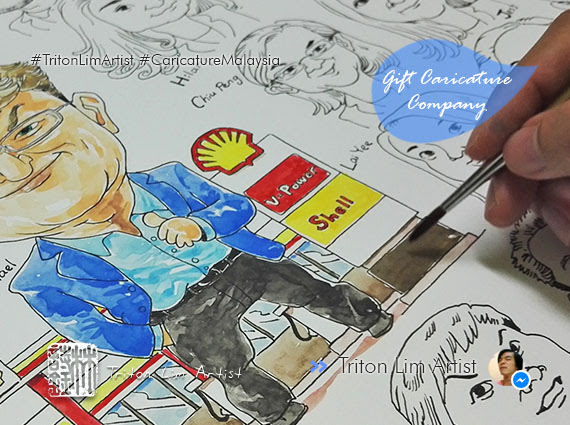 作品后的拍照 vs 亲眼看见的感觉
很多时候,作品要邮寄出去时,客人都会要求拍照让他们看一看。通常我都不会依据他们要求。因为一个作品画好后,亲眼看见的感觉,往往和拍照上转到电话上看,完全不一样的感觉。为了避免每人视觉感官的不一,而产生心中的矛盾,而对此似颜绘作品加盐加醋,所以不拍。当包裹送到手中时,可以好好透过亲眼视觉感受一番。