Drawing Fluid Method Of Screen Printing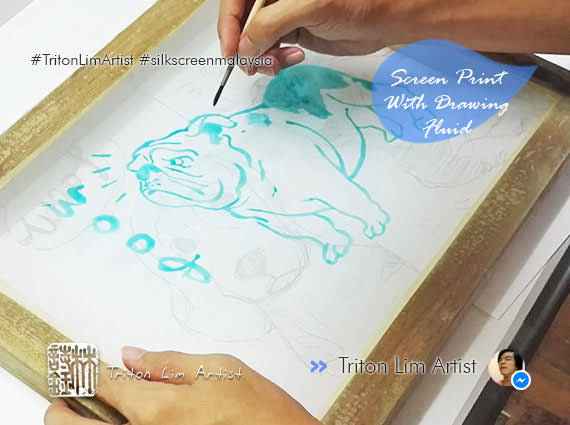 One of the method screen printing. More easy get understand how screen printing work here. Place a sketch under the silkscreen block, and begin drawing the line with Drawing Fluid. When drawing fluid completely dry, then Screen Filler to fill up entire screen. Let it dry. Then wash it with water. The line fulfilled with Drawing Fluid will wash out.
Entry level of screen print I considered. Anyway, this is one of the screen print method. Video is showing you after drawing fluid applied. And this video is record and edit in iMovie by Triton Lim - Screen Print Artist Malaysia.
Drawing Fluid的绢印方式
如果没有感光曝晒,就只好试用其它方式。也是最好的途径了解绢印。怎样的原理让颜料透过网点刷在衣物上。耐心绝对要非常好。才能完成一个作品。