Sanctuary Dinner Night
Thank you EcoWorld Sanctuary Kota Kemuning, for having Triton Lim Artist live caricature here with your VIP guests. View more the article here,
Malaysia Tatler
.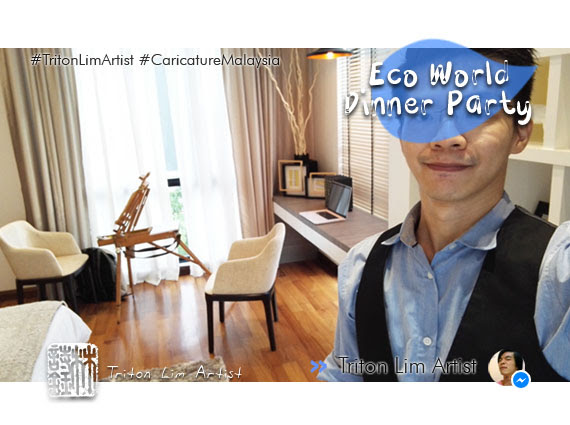 Celebrating New Property Launch
The Eco Sanctuary environment here are so huge and calm, loving this place. And the property are big too. Full of guards. Cool.
While VIP guests having dinner at downstairs, Triton is rolling at upstairs. One of the room, where is so pretty and big. First experience having live caricature at such high class property launching dinner party night. Wish EcoWorld provide the best service forever. As you can see, standee bring along with, almost movable in the room space. That's why author never practice draw on table with guests.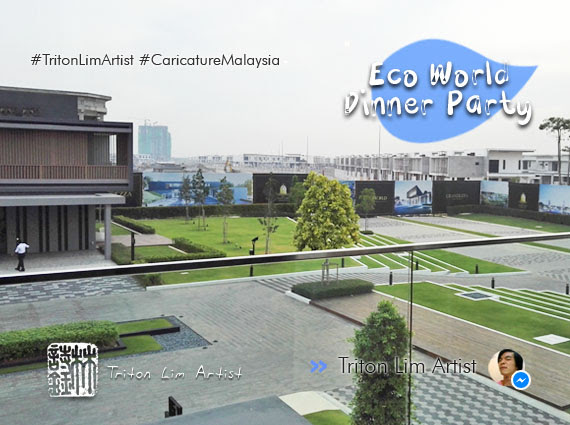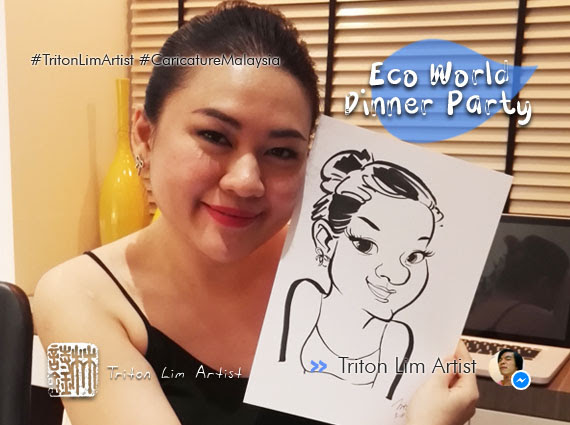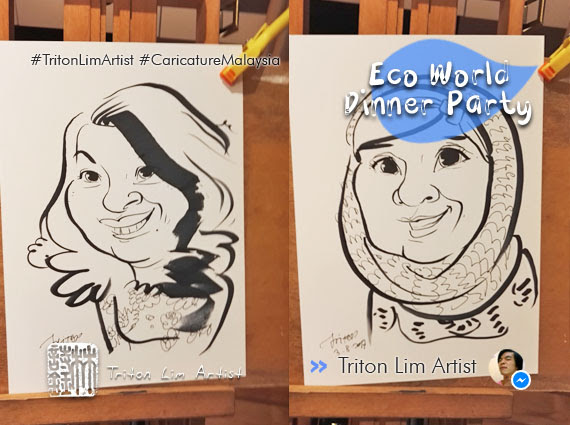 高尚级的晚宴,谢谢EcoWorld Malaysia的邀请。感谢各位VIP Dato Datin。