Private Event in Boulevard Hotel KL
This is the other private event held in Boulevard Hotel Mid Valley. It become memory place here already. Thanks for Body Perfect Sdn Bhd Malaysia having me here for live caricatures. Due private event, not much photo can show here.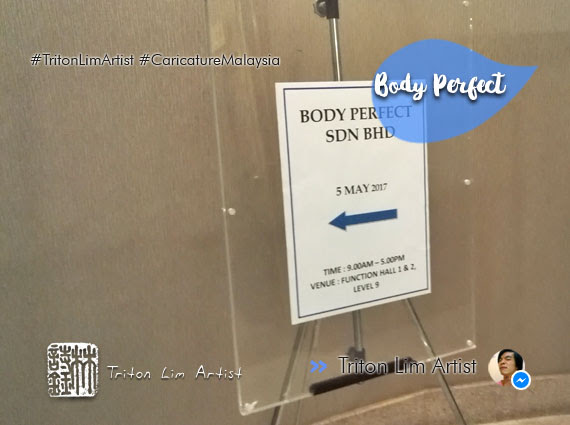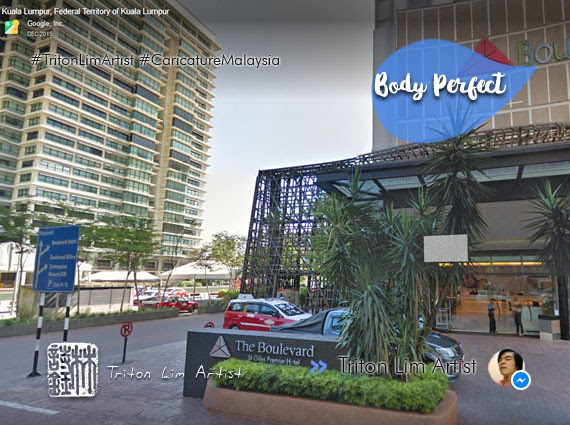 Private Session
They are few activity running on that day. All is for theirs member. Something like member's day. While start drawing, majority women, come line up for caricature drawing. Draw finish until the end of event.
Caricature Artist Malaysia - Triton Lim Artist
, always bringing easel stand to anywhere, moveable and easy start drawing live caricature. On that day, I suggested set up at the corner. As usual set up everything. Then people start lining up.
Why no drawing on table for me?
Definitely NO. Drawing on table like interviewing people during events. The other issue, drawing on table not smooth as drawing on easel stand. A lot of event organizer, didn't take this seriously. And some caricaturist not taking this seriously too. So after year and year, it become habit Malaysia here. And become such low standard art culture caricature Malaysia here. What to say. I'm sad almost. Agreement always happen one buyer one seller. But, what client get at the end? Besides earning money...
从开始画到尾,100%女人。年轻的、中年的、大年纪的…从画画过程可以体会到人的岁月年华。谢谢Body Perfect你们。