Birthday Party for Kid
This is private birthday party, held in St. Regis KL. Wonderful luxury place, pool side, rest room, wonderful place. Anyway, thanks to the family who having me here for live caricatures. And I wish your baby happy birthday too.
The place for me putting easel stand, just beside the main door. It's lucky that easel stand adjustable and moveable. It's classic. And professional for drawing live. It's been honor I using her for 5 years already. I'm sure they are a lot of caricature artist local using normal table. That's true, they are a lot of caricature artist Malaysia here with so many many many style and pattern. Advise client choose wisely. Always.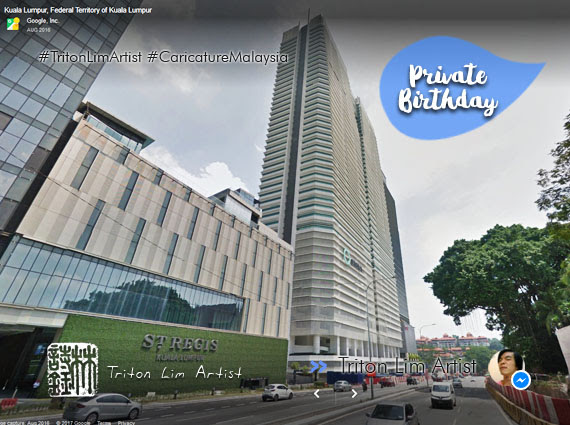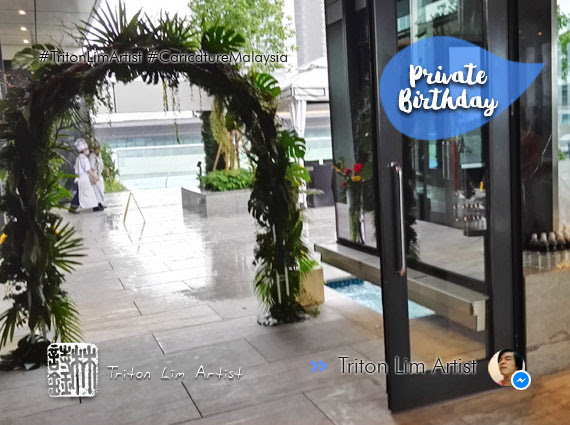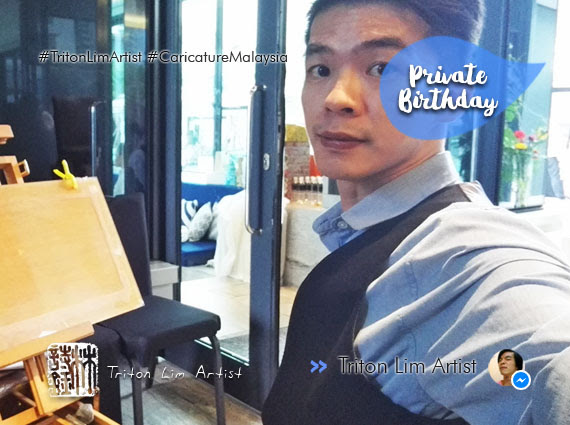 Private Session
Because of private party, I only can show my artwork here. Respect client. Respect artist. Always in both way communication.
Caricature Artist Malaysia - Triton Lim Artist
, always advise people look for his website information, if you are interesting to have live caricature. Overall, guests here were excited with caricature draw. Especially kids. While eldest relax sit down here for a exaggeration caricature draw. This is cool to have live caricature, beside having photographer or clown activities.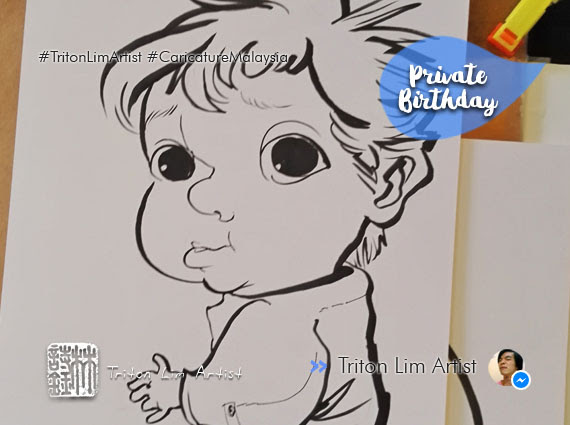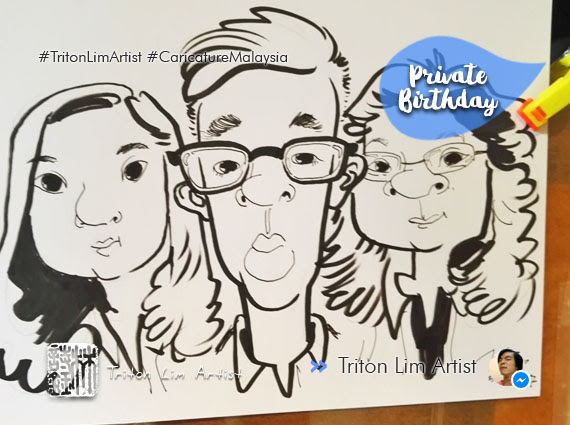 主人家为孩子办生日会,亲朋戚友远道而来,送上祝贺的同时,享受当下的美好时光。除了拍照,似颜绘是种艺术上的纪年品。当下Triton Lim Artist画家的艺术品。谢谢你们。