2 days launching day
Thanks LAB event for hiring Triton Lim Artist - Caricature Artist Malaysia here for your client property launching event. This is high class property held in Cheras Maluri, near Sunway Velocity.
In second photo
, the kid staring on the artwork so long, I took a photo of her. Yeah, silent standing. But it was represent so much meaning on the mind of the kid. Everyone deserved the best to explore. While parents should understanding the need/situation of kids. Then the bright future will then.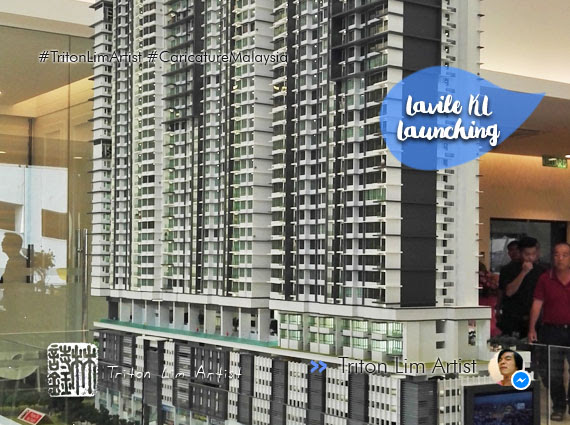 Drawing for VIP guests
First day opening, a lot of VIP guests arrived. First day only reserved for VIP. So there is huge performance on stage too.
When come to second day, there are open for public. Definitely more crowd, a lot person queue for the caricature drawing too. I think this is great organized. Guests are happy to have caricature, fun to sit in couple, draw in couple. Kids and adults loving it.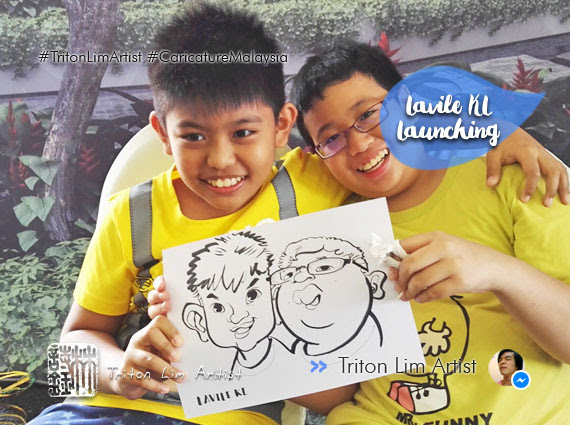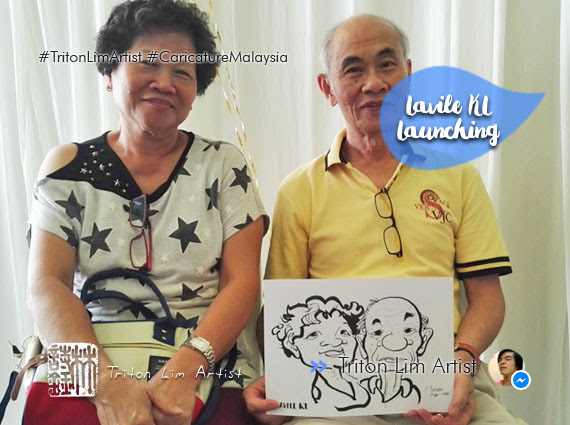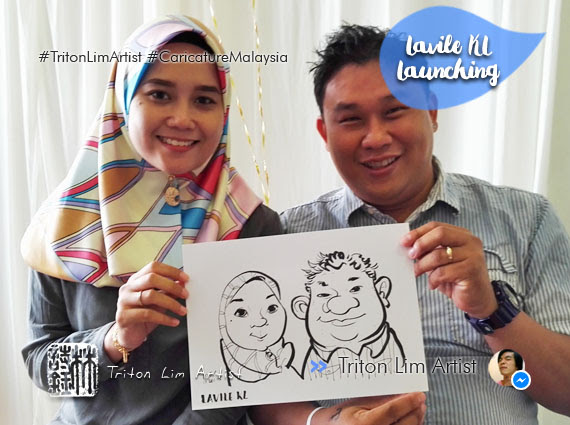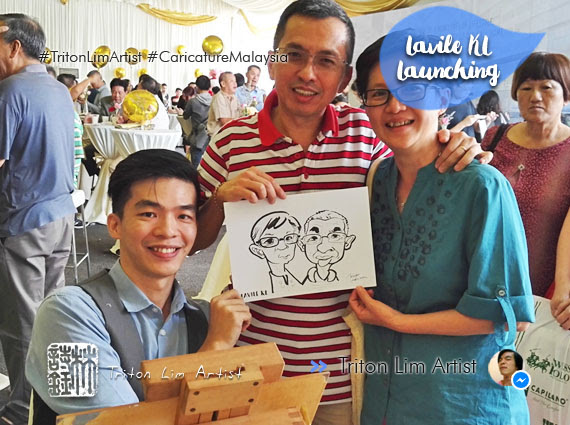 Lavile KL
感恩lab看起,谢谢你们。这是一个有时以来第一次的property project。很好的安排。贵宾也高兴。这样就好。